Coaching Services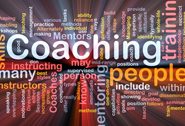 Pastor Clarke has received training as a Life Coach through the Coaching Training Alliance and the Master of Science in Organizational Performance program at Bellevue University. With nearly 30 years of leadership experience, a passion for personal development and organizational improvement, and a track record of empowering others to reach new levels of productivity, balance, and success, Pastor Clarke is well suited to help you go further faster through one-on-one personal coaching.
Is Coaching the Same as Counseling?
No, coaching is not the same as counseling. A counselor will provide counseling to help people solve problems whereas a coach is more likely to help go-getters set goals and strategize to overcome obstacles to reach those goals. The coach will ask powerful questions to empower clients find the answers they very likely already possess in order to manifest their dreams. A coaching session is conducted according to the agenda the client sets for the session. The coach then acts as a guide to help the client according to the agenda they set.
Can We Help You?
If you are
A pastor determined to transform your ministry so it reaches new levels of fruitfulness

An Christian entrepreneur or professional striving to overcome personal and professional barriers to the goals you've set or issues such as work/life balance

A Believer hungry to understand and walk in your God-ordained purpose

An author striving to publish your first book
then we can help you!
Is There a Fee for Coaching Services?
Yes. You can receive a free sample coaching session to determine if what we offer is a fit for where you want to go. Call 478-922-5514 to arrange a commitment that will change your life forever.