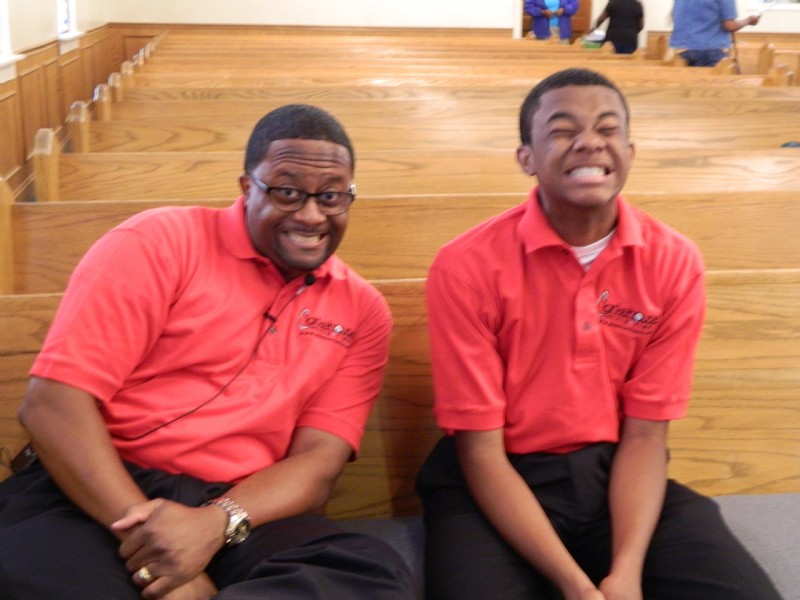 By Pastor David Anthony Clarke
You can learn life-changing leadership lessons anywhere. We need to be open to them if we truly want to be continual learners who are constantly growing. I learned several recently in dealing with my 17 year-old son.
I'm not going into too much detail about what happened. But, it was one of those situations that kept escalating as time went on. After his mom had a couple of conversations with his friends and moms of his friends we had some interesting pieces to the puzzle that sent us through the roof. His mom watching all of those CSI shows has helped us tremendously, as you can see. Anyway, he came to us and told us his version of what went down. It made things a little different. A little. Anyway, I dropped the hammer to teach him a lesson. Done. Settled. Good night.
I replayed the conversation over and over the next day. He said he was in a situation where he wanted to make a responsible decision and felt he made the best choice. Although I disagreed with the decision he made, I really believe he wanted to make the best choice he could in that situation. I also realized he'll be in situations like that again where he will have to weigh his options and make a decision. Some of those situations will be pretty challenging with no easy way out. I have a list of men in my life I can call when I have tough decisions to make. Whether I'm in a jam or facing several good opportunities and need to choose "the God opportunity." I wouldn't be who or where I am without their love and wisdom. He'll need a list of people he can call to help him process things and make the best decision he can make as well. I want to be at the top of that list. I think he wants that, too. Being the inquisitive leader that I am, I asked myself, "But would the discipline I dispensed convince him he would be safe reaching out to his old man when he's in a jam?"
I replayed over and over what he said the previous night, what his mom said, and what I said. I also re-examined what it will take for my son to become a better decision maker. You can only become a better decision maker by making decisions. Sometimes, after making poor ones you need feedback and the opportunities to make better ones. The discipline I dispensed eliminated an awful lot of his decision making power and, therefore, hindered his maturity. I know some teenagers can be so rebellious that they and their parents are probably better off if their lives are very regulated. David isn't rebellious at all. Nowhere near it. I concluded I probably dropped the hammer too hard. Not that it was too severe based on what he had done. But, it conflicted with my vision for him as a decision maker and my relationship with him when he becomes a man. I decided to back off a little with the discipline I dispensed.
I called my mentor, the man at the top of my list for advice who has been there for me for nearly 25 years, and told him what was going on. He assured me I was on the right track in backing off. That meant a lot! I texted my wife and got a thumbs up from her, too. So, I had a one-on-one heart-to-heart convo with David. All is well. I grew exponentially from that fiasco. I learned some very important lessons that are universal and can be applied wherever leadership is necessary.
Grow with the people you lead

Be firm, but fair-fair to your people & fair to your vision

Help people feel safe in coming to you with problems you may need to help them solve

Calm down before you deal with people who have dropped the ball especially if they dropped a ball you've dropped before

Correct people without crushing them

Be man or woman enough to admit when you may have gone overboard when correcting others

When you want to teach someone a lesson be open to learning one as well
This is our third and final round of leading/raising a teenager. Two down. One to go. Thank you, Lord! God has been very kind to our family. May He grant wisdom and strength to all who are determined to raise great kids.