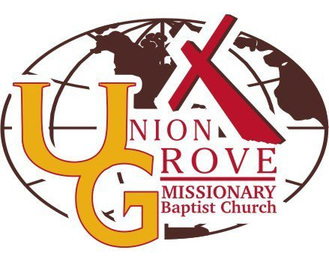 In my opinion, pastors fall short when it comes to training their volunteers. Annual
conferences are good, but there should be regular in-house training for staff and volunteers in our churches. Using meetings for training is great, too. But, gathering all staff and volunteers together on a quarterly basis is working wonders for Union Grove. My hope was to see the ministry workers as a germ of spiritual growth, excitement, and enhancing the culture in our church. We have been having these gatherings since 2008 and it seems to be working…so far! Here are some things we've done.
We've covered topics such as:

Train your staff and volunteers regularly because it impacts:

1. Edification
Regular training edifies those involved in ministry. When Paul mentioned the Body of Christ being edified in Ephesians chapter four, he was alluding to things being repaired or mended. Training our people provides spiritual nourishment that can mend broken lives, relationships, and ministries .

2. Morale
Regular training enhances morale amongst those involved in ministry. Investing in our people has incredibly boosted morale in our entire congregation. Our culture has dramatically improved! Training has generated lots of excitement in the air. Excellent speakers, relevant content, and opportunities for people to be heard can work wonders for morale in each ministry team as well as the entire congregation.

3. Empowerment
Our people feel empowered like never before. It is not uncommon for people in ministry to fight one another rather than fight together against the wiles of the enemy. Christians serving on ministry teams can fight each other over the most interesting things. Spiritual warfare, unity, and a determination to win empower teams and can result from good, regular training. If you want your people empowered and fighting together rather than fighting one another train them regularly!

4. Retention
Good volunteers can be hard to keep. But, training regularly boosts volunteer retention because it helps people connect. It's not the only thing that connects people, but it certainly helps connect people and keep parishioners involved in ministry.

5. Competence
Too often we see people in ministry who mean well but don't know what they're doing. This can drain the living daylights out of everyone. Winners want to serve on a winning team. Training helps boost competence of ministry workers. Competent ministry workers make a huge difference when it comes to excellence and attracting other competent servants.

Summary: Gather your staff and volunteers together regularly for training. The advantages far outweigh the disadvantages. The long-term effects are incredible and have worked marvelously for our church. I'm certain they'll work well for yours, too! If Clarkehouse can help, give us a call @ 478-922-5514!